Next Level Nourished is the ultimate nutrition "school" to help you feel AMAZING, while simultaneously teaching you how to truly get connected to your food!
Our healthiest bodies and minds are intrinsically connected to the world around us - and so it's time we all start approaching nutrition and our food systems this way!
You will learn all about the "Next Level Nourished Protocol"!
This protocol is likely different than any you've ever heard before as it teaches you:
How to eat to feel optimal
How and why to get truly CONNECTED to your food
How to GROW your own FOOD - and why this is SO important for human health & the planet!
The truth about gut health, hormone health, and inflammation (that no one is talking about)
How to be apart of the revolution in our sadly corrupt food system
So much more!
When you sign up to become a monthly member you can go through each topic at your own pace integrating new action steps, recipes, and garden "how to's" as you go along!
New topics are added every 2 weeks which contain both E-Books and educational, fun to watch videos giving detailed explanations on each topic! Up to date garden videos are also added so you know what you need to be doing in your garden based on the time of year it is!
Next Level Nourished will have you feeling more CONNECTED, INSPIRED, & NOURISHED then ever before!
Course Curriculum
Available in days

days after you enroll

Food & Nutrition!
Available in days

days after you enroll

Growing Your Own!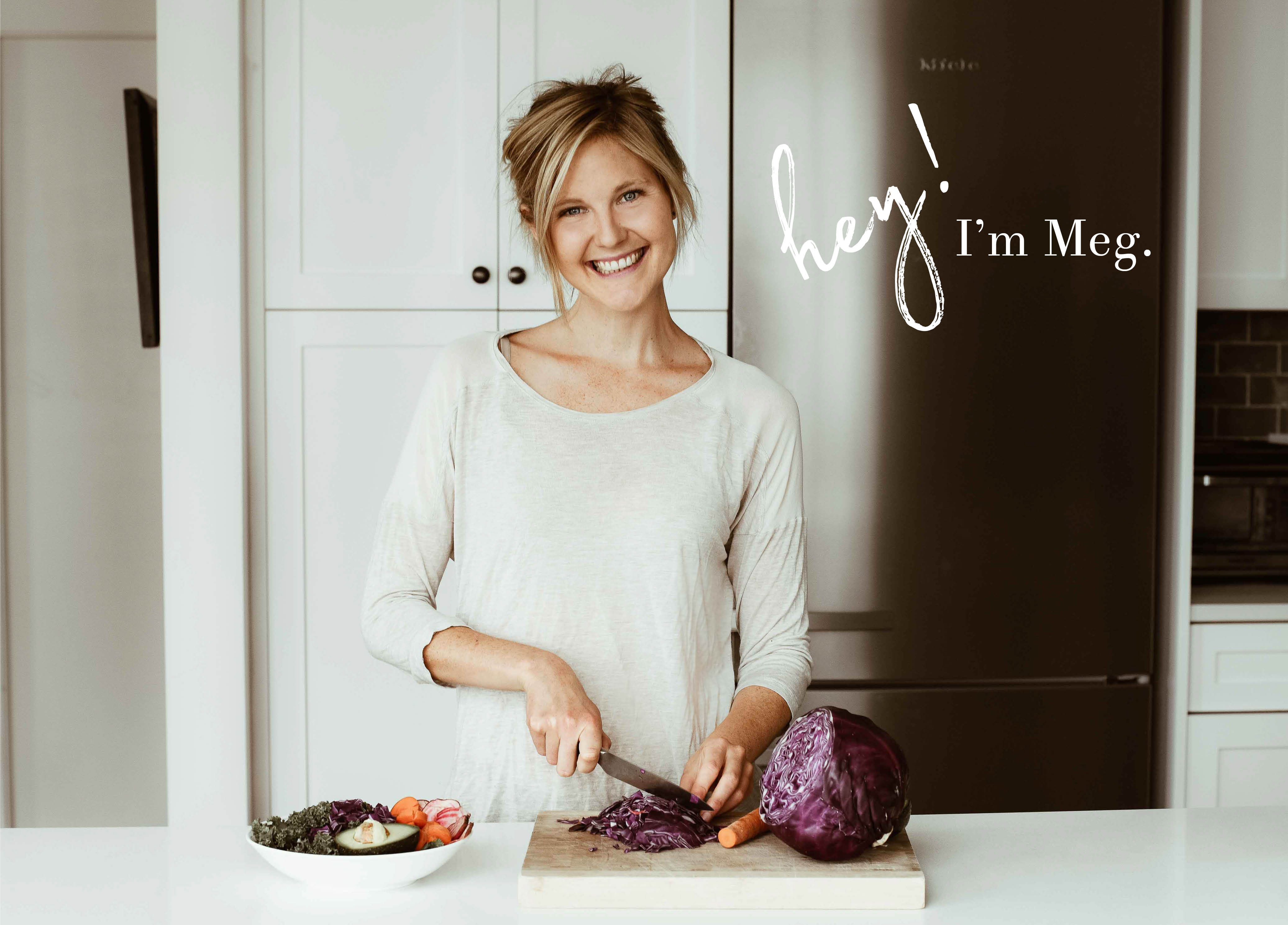 Hi, I'm Meg!
The creator of Next Level Nourished who will be guiding you along each topic!
I am a Registered Holistic Nutritionist who lives with my partner in a small cabin in the PNW, amongst the forest. I spend most of my time in the garden growing food and making a mess of our kitchen while creating delicious seasonal recipes.
My biggest passion is teaching about nutrition! It is my intention to support people in becoming their optimal selves while also supporting the revolution of our food system!
Why I Created Next Level Nourished?
I created this online nutrition "school" for 2 main reasons:
1) I can't believe we aren't taught nutrition when in school when it's the very thing that keeps our bodies thriving
2) I can't bare knowing that with the current trajectory of both human health and our planet, it's estimated we only have 60-70 years left before extinction. SO much of this begins with the food we eat - and I can't wait to show you how!
Who's Next Level Nourished For?
It's for YOU! Yes, you! All you need to have is an open mind and an ambition to use food to feel your best self while simultaneously supporting the regeneration of our planet.
Following the guidelines in Next Level Nourished, I can ensure that you'll be taking steps to rid your body of any pesky persistent health issues you've been facing - leaving you feeling OPTIMAL!
So, are you ready?...
Then it's time to become a monthly member!